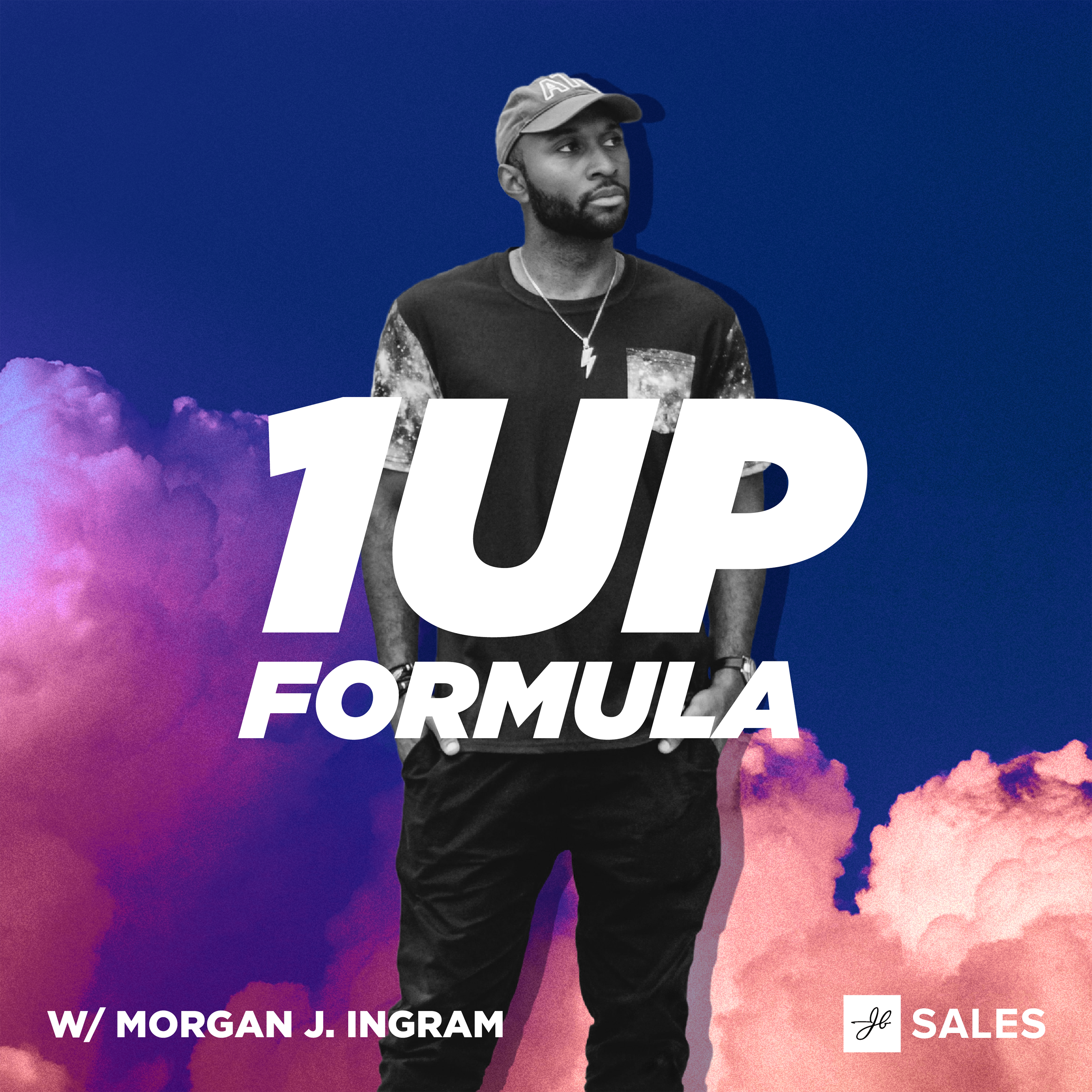 Episode 17  |  53:11 min
17: Unlocking Emotional Optimism with Chief Heart Officer, Claude Silver
Episode 17  |  53:11 min  |  05.05.2021
17: Unlocking Emotional Optimism with Chief Heart Officer, Claude Silver
This is a podcast episode titled, 17: Unlocking Emotional Optimism with Chief Heart Officer, Claude Silver. The summary for this episode is: <p>Claude Silver, VaynerMedia's first ever Chief Heart Officer, joined Morgan this week to get deep about understanding, empathizing and empowering others in our personal relationships and the workplace. She details her secrets to resetting herself and her own mind after connecting with people all day, every day. Claude's 3 things that 1UP her life outside of work are: motherhood, writing a book, &amp; spending time with your core friends.</p><h2><br></h2><p><u>Key Takeaways</u></p><ul><li><span style="background-color: transparent; color: rgb(0, 0, 0);">Claude opens with how she learned snowboarding, her newest thrill</span></li></ul><p><br></p><ul><li><span style="background-color: transparent; color: rgb(0, 0, 0);">Previous roles include head of digital strategy, and now that she's a Chief Heart Officer - what does this mean? How can she bring empathy, courage and emotion to any situation she is in?</span></li></ul><p><br></p><ul><li><span style="background-color: transparent; color: rgb(0, 0, 0);">Claude says she's always been a mentor-coach: she loves developing and cheering people on. She studied psychology to become a social worker or therapist, but got a job offer in San Francisco in 1998 to change her career to "the internet"</span></li></ul><p><br></p><ul><li><span style="background-color: transparent; color: rgb(0, 0, 0);">Met Gary in 2014 and started working with VaynerMedia as a client strategist but got tired of working in advertising in this way.</span></li></ul><p><br></p><ul><li><span style="background-color: transparent; color: rgb(0, 0, 0);">Being a mom one thing she's currently that she did not see in the cards. It is a sacrifice every single day, but it also brings her joy every single day.</span></li></ul><p><br></p><ul><li><span style="background-color: transparent; color: rgb(0, 0, 0);">Spending quality time with your core group - in a different way from when one is incredibly busy. Morgan asks how Claude does this in a pandemic. Claude suggests having cocktails on-screen, even when you're all in different time zones. Calls and FaceTime can be much more impactful than a text.&nbsp;</span></li></ul><p><br></p><ul><li><span style="background-color: transparent; color: rgb(0, 0, 0);">How does Claude reset? Especially with so many conversations on a daily basis.&nbsp; Being with her head, being outside, cooking, listening to music fill her up</span></li></ul><p><br></p><ul><li><span style="background-color: transparent; color: rgb(0, 0, 0);">3 things about being a parent that she wishes she would have known: How different your sleep would be, watching a small human grow &amp; develop every single day is incredible, making sure you check yourself as a parent.</span></li></ul><p><br></p><ul><li><span style="background-color: transparent; color: rgb(0, 0, 0);">Even as an empathetic person, Claude thought she could be like this in parenthood, but nothing teaches you anything as well as parenthood. Parenthood has humbled Claude, helped her to be much kinder, more understanding, more empathetic, so her message to all parents is "We're in this together."</span></li></ul><p><br></p><ul><li><span style="background-color: transparent; color: rgb(0, 0, 0);">Morgan asks Claude what she brings from parenthood into the workplace. She mentions the collaboration and the sharing of resiliency where she sees parallels between parenting and the workplace.</span></li></ul><p><br></p><ul><li><span style="background-color: transparent; color: rgb(0, 0, 0);">Claude is writing a book about being the first Chief Heart Officer - writing about emotional optimism and leading with heart &amp; leading with love. Claude worked with a book coach who really got on her case about doing her best work. She wants to bring about a revolution in the workplace and revolution in tenderness.&nbsp;</span></li></ul><p><br></p><ul><li><span style="background-color: transparent; color: rgb(0, 0, 0);">Claude believes there are consequences to their choices. She does believe societal issues happen for a reason, and they were set in motion centuries ago. She believes Black Lives Matter is happening right now for a reason, in order to shine light on issues that need to be reformed.&nbsp;</span></li></ul><p><br></p><ul><li><span style="background-color: transparent; color: rgb(0, 0, 0);">The best piece of advice Claude has received recently: Play to your strengths, and if there is something you cannot do 100%, it's OK to do 80% as long as you bring someone else in to do the other 20%. This is great because this means not everything is on my shoulders, and I can lean on someone else for their strengths.&nbsp;</span></li></ul><p><br></p><ul><li><span style="background-color: transparent; color: rgb(0, 0, 0);">What's it like working with Gary Vee? Claude says he's chill, insightful, puts people first and has a lot of integrity.&nbsp;</span></li></ul><p><span style="background-color: transparent; color: rgb(0, 0, 0);"><span class="ql-cursor"></span></span></p><ul><li><span style="background-color: transparent; color: rgb(0, 0, 0);">Shoutouts: To the people today who are shouting out to other people! Keep spreading that kindness. </span></li></ul><p><br></p><p><br></p><p><span style="background-color: transparent;">SPONSORS</span></p><p><strong>Lessonly</strong></p><p>Lessonly is a powerful yet simple readiness and training software for high growth sales teams. It's never been more crucial to enable busy and remote teams to get on the same page, stay ahead of change, and deliver amazing experiences to customers and prospects. In short, Lessonly helps teams "do better work." Check them out at&nbsp;<a href="http://lessonly.com/" rel="noopener noreferrer" target="_blank" style="color: rgba(var(--sk_highlight,18,100,163),1);">lessonly.com</a>.</p><p><br></p><p><strong>JB Sales OnDemand Membership</strong></p><p>JB Sales OnDemand Membership is the go-to online platform for proven sales training used by leading companies like Slack, Google, MindBody, LinkedIn and more. The membership includes courses, webinars, live office hours, special workshops, resources, and new content added each month. Members of JB Sales OnDemand are crushing quotas, closing more deals and getting more jobs. If you are in sales or need to up your sales game for your job or side hustle, check out the JB Sales OnDemand Membership over at&nbsp;<a href="http://ondemand.jbarrows.com/" rel="noopener noreferrer" target="_blank" style="color: rgba(var(--sk_highlight,18,100,163),1);">ondemand.jbarrows.com</a>.</p>
Show Notes
Guests
Subscribe
Claude Silver, VaynerMedia's first ever Chief Heart Officer, joined Morgan this week to get deep about understanding, empathizing and empowering others in our personal relationships and the workplace. She details her secrets to resetting herself and her own mind after connecting with people all day, every day. Claude's 3 things that 1UP her life outside of work are: motherhood, writing a book, & spending time with your core friends.


Key Takeaways
Claude opens with how she learned snowboarding, her newest thrill

Previous roles include head of digital strategy, and now that she's a Chief Heart Officer - what does this mean? How can she bring empathy, courage and emotion to any situation she is in?

Claude says she's always been a mentor-coach: she loves developing and cheering people on. She studied psychology to become a social worker or therapist, but got a job offer in San Francisco in 1998 to change her career to "the internet"

Met Gary in 2014 and started working with VaynerMedia as a client strategist but got tired of working in advertising in this way.

Being a mom one thing she's currently that she did not see in the cards. It is a sacrifice every single day, but it also brings her joy every single day.

Spending quality time with your core group - in a different way from when one is incredibly busy. Morgan asks how Claude does this in a pandemic. Claude suggests having cocktails on-screen, even when you're all in different time zones. Calls and FaceTime can be much more impactful than a text. 

How does Claude reset? Especially with so many conversations on a daily basis.  Being with her head, being outside, cooking, listening to music fill her up

3 things about being a parent that she wishes she would have known: How different your sleep would be, watching a small human grow & develop every single day is incredible, making sure you check yourself as a parent.

Even as an empathetic person, Claude thought she could be like this in parenthood, but nothing teaches you anything as well as parenthood. Parenthood has humbled Claude, helped her to be much kinder, more understanding, more empathetic, so her message to all parents is "We're in this together."

Morgan asks Claude what she brings from parenthood into the workplace. She mentions the collaboration and the sharing of resiliency where she sees parallels between parenting and the workplace.

Claude is writing a book about being the first Chief Heart Officer - writing about emotional optimism and leading with heart & leading with love. Claude worked with a book coach who really got on her case about doing her best work. She wants to bring about a revolution in the workplace and revolution in tenderness. 

Claude believes there are consequences to their choices. She does believe societal issues happen for a reason, and they were set in motion centuries ago. She believes Black Lives Matter is happening right now for a reason, in order to shine light on issues that need to be reformed. 

The best piece of advice Claude has received recently: Play to your strengths, and if there is something you cannot do 100%, it's OK to do 80% as long as you bring someone else in to do the other 20%. This is great because this means not everything is on my shoulders, and I can lean on someone else for their strengths. 

What's it like working with Gary Vee? Claude says he's chill, insightful, puts people first and has a lot of integrity. 

Shoutouts: To the people today who are shouting out to other people! Keep spreading that kindness.
SPONSORS
Lessonly
Lessonly is a powerful yet simple readiness and training software for high growth sales teams. It's never been more crucial to enable busy and remote teams to get on the same page, stay ahead of change, and deliver amazing experiences to customers and prospects. In short, Lessonly helps teams "do better work." Check them out at lessonly.com.
JB Sales OnDemand Membership
JB Sales OnDemand Membership is the go-to online platform for proven sales training used by leading companies like Slack, Google, MindBody, LinkedIn and more. The membership includes courses, webinars, live office hours, special workshops, resources, and new content added each month. Members of JB Sales OnDemand are crushing quotas, closing more deals and getting more jobs. If you are in sales or need to up your sales game for your job or side hustle, check out the JB Sales OnDemand Membership over at ondemand.jbarrows.com.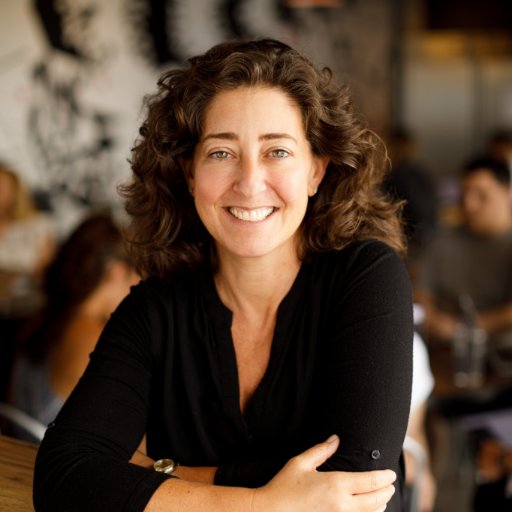 Claude Silver
Chief Heart Officer, VaynerMedia
Claude Silver's life purpose is to be of joyful service and unlock emotional optimism in all, as the first-ever Chief Heart Officer.
Claude Silver