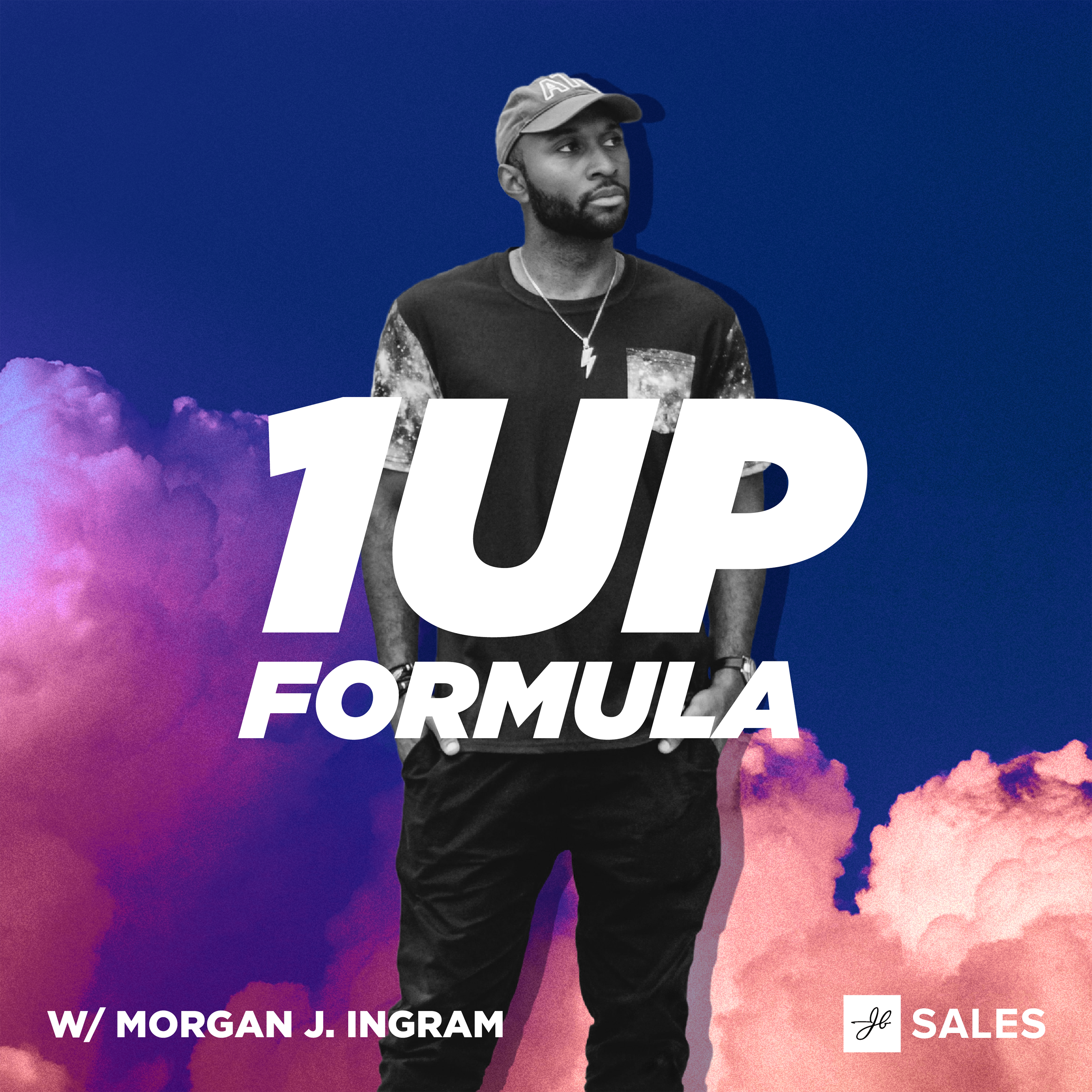 Episode 15  |  59:44 min
15: Seeking Mentors and Using Therapy as Coaching with Nicolette Mullenix
Episode 15  |  59:44 min  |  04.21.2021
15: Seeking Mentors and Using Therapy as Coaching with Nicolette Mullenix
This is a podcast episode titled, 15: Seeking Mentors and Using Therapy as Coaching with Nicolette Mullenix. The summary for this episode is: <p><span style="background-color: transparent;">This week, Nicolette Mullenix, sales director at Snowflake, shares with Morgan why finding a mentor (or a few) has been crucial to her career success and how being active out in nature, not just general exercising, has given her extra life. Nicolette also looks to therapy as coaching, rather than having to go to session because "something is wrong" with her. Tune in and 1UP!</span></p><p>&nbsp;</p><p><span style="background-color: transparent;">SPONSOR</span></p><p><span style="background-color: transparent;">Lessonly</span></p><p><span style="background-color: transparent; color: rgb(0, 0, 0);">This show is sponsored by Lessonly, a powerful yet simple readiness and training software for high growth sales teams. It's never been more crucial to enable busy and remote teams to get on the same page, stay ahead of change, and deliver amazing experiences to customers and prospects. In short, Lessonly helps teams "do better work." Check them out at</span><a href="http://lessonly.com/" rel="noopener noreferrer" target="_blank" style="color: rgb(0, 0, 0);"> lessonly.com</a><span style="color: rgb(0, 0, 0); background-color: transparent;">.</span></p>
Show Notes
Guests
Subscribe
This week, Nicolette Mullenix, sales director at Snowflake, shares with Morgan why finding a mentor (or a few) has been crucial to her career success and how being active out in nature, not just general exercising, has given her extra life. Nicolette also looks to therapy as coaching, rather than having to go to session because "something is wrong" with her. Tune in and 1UP!
Key takeaways:
Nicolette started her career by selling diamonds at Brilliant Earth. She also has a keen interest in fashion.

The first thing Nicolette does to level up is ensure her networking is consistent, or better yet, finding a mentor. Finding a strong support system is of utmost important to Nicolette. She goes onto how networking is about relationship building and bringing value to the people around you.

She talks about selecting mentors and how she used 10 touchpoints to connect with her mentor on his content before they started speaking. Nicolette has also wished to bring more of her authentic self to work, which she is constantly working on.

Nicolette takes care of her mind by going to therapy (coaching) every week. It helps her be better and present. It's about bettering yourself but not beating yourself up as well. Keeping a sound mind is so key. 

Journaling along with therapy is how Nicolette gets in touch with her mind and self. 

Nicolette moved back to Colorado 1.5 years ago to help open the Snowflake office and loves the accessibility to nature. Physical health is not only working out, but actually being outside, moving in the fresh air. She also skis, hikes and rides Peleton. 

The best piece of advice Nicolette has ever received: "If you're able to do one thing that advances you (a deal, a conversation, etc.), think of that as a win. Some things may not happen overnight and it's important to remember that."
SPONSORS
Lessonly
Lessonly is a powerful yet simple readiness and training software for high growth sales teams. It's never been more crucial to enable busy and remote teams to get on the same page, stay ahead of change, and deliver amazing experiences to customers and prospects. In short, Lessonly helps teams "do better work." Check them out at lessonly.com.
JB Sales OnDemand Membership
JB Sales OnDemand Membership is the go-to online platform for proven sales training used by leading companies like Slack, Google, MindBody, LinkedIn and more. The membership includes courses, webinars, live office hours, special workshops, resources, and new content added each month. Members of JB Sales OnDemand are crushing quotas, closing more deals and getting more jobs. If you are in sales or need to up your sales game for your job or side hustle, check out the JB Sales OnDemand Membership over at ondemand.jbarrows.com.