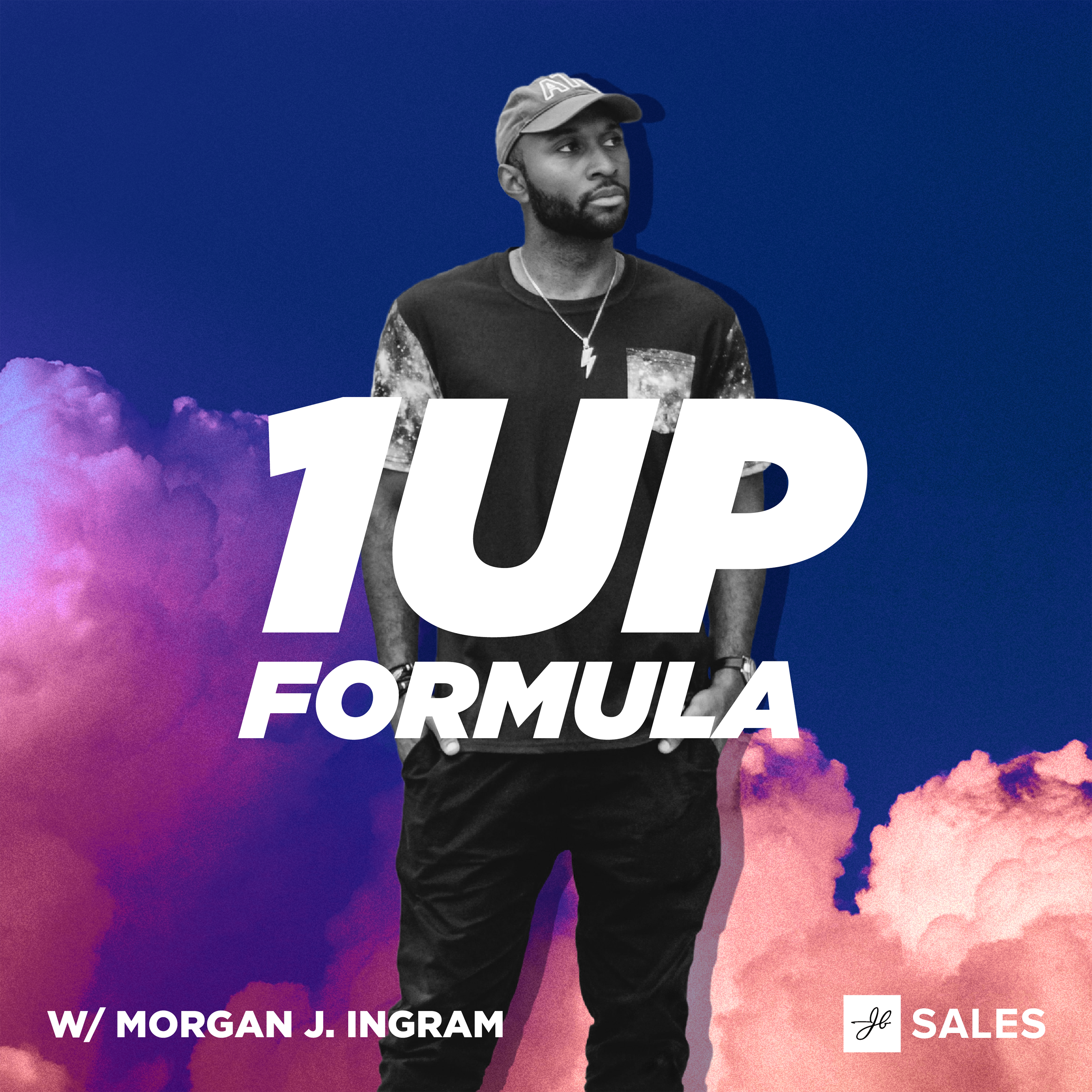 Episode 35  |  58:59 min
35: On Burnout and Keeping Motivated with Tami McQueen
Episode 35  |  58:59 min  |  09.08.2021
35: On Burnout and Keeping Motivated with Tami McQueen
This is a podcast episode titled, 35: On Burnout and Keeping Motivated with Tami McQueen. The summary for this episode is: <p>Tami McQueen, VP Marketing at Panoramic Ventures, joins Morgan this week to talk all things burnout and keeping motivated. Tami is a trilingual tennis player originally from South Africa who discusses the parallels between sport, discipline, and competitiveness to becoming better in business. She reminds us why we cannot compare ourselves to others, that people are only posting their highlight reels online, and that the only person we need to be better than is our past selves. If you're feeling like you may be losing hope in certain areas of your life, you're gonna wanna tune in and 1UP to this episode for that extra push.</p><p><br></p><p>SPONSORS</p><p><strong>Lessonly</strong></p><p>Lessonly is a powerful yet simple readiness and training software for high growth sales teams. It's never been more crucial to enable busy and remote teams to get on the same page, stay ahead of change, and deliver amazing experiences to customers and prospects. In short, Lessonly helps teams "do better work." Check them out at&nbsp;<a href="http://lessonly.com/" rel="noopener noreferrer" target="_blank">lessonly.com</a>.</p><p><br></p><p><strong>JB Sales OnDemand Membership</strong></p><p>JB Sales OnDemand Membership is the go-to online platform for proven sales training used by leading companies like Slack, Google, MindBody, LinkedIn and more. The membership includes courses, webinars, live office hours, special workshops, resources, and new content added each month. Members of JB Sales OnDemand are crushing quotas, closing more deals and getting more jobs. If you are in sales or need to up your sales game for your job or side hustle, check out the JB Sales OnDemand Membership over at&nbsp;<a href="http://ondemand.jbarrows.com/" rel="noopener noreferrer" target="_blank">ondemand.jbarrows.com</a>.</p>
Show Notes
Guests
Subscribe
Tami McQueen, VP Marketing at Panoramic Ventures, joins Morgan this week to talk all things burnout and keeping motivated. Tami is a trilingual tennis player originally from South Africa who discusses the parallels between sport, discipline, and competitiveness to becoming better in business. She reminds us why we cannot compare ourselves to others, that people are only posting their highlight reels online, and that the only person we need to be better than is our past selves. If you're feeling like you may be losing hope in certain areas of your life, you're gonna wanna tune in and 1UP to this episode for that extra push.
SPONSORS
Lessonly
Lessonly is a powerful yet simple readiness and training software for high growth sales teams. It's never been more crucial to enable busy and remote teams to get on the same page, stay ahead of change, and deliver amazing experiences to customers and prospects. In short, Lessonly helps teams "do better work." Check them out at lessonly.com.
JB Sales OnDemand Membership
JB Sales OnDemand Membership is the go-to online platform for proven sales training used by leading companies like Slack, Google, MindBody, LinkedIn and more. The membership includes courses, webinars, live office hours, special workshops, resources, and new content added each month. Members of JB Sales OnDemand are crushing quotas, closing more deals and getting more jobs. If you are in sales or need to up your sales game for your job or side hustle, check out the JB Sales OnDemand Membership over at ondemand.jbarrows.com.