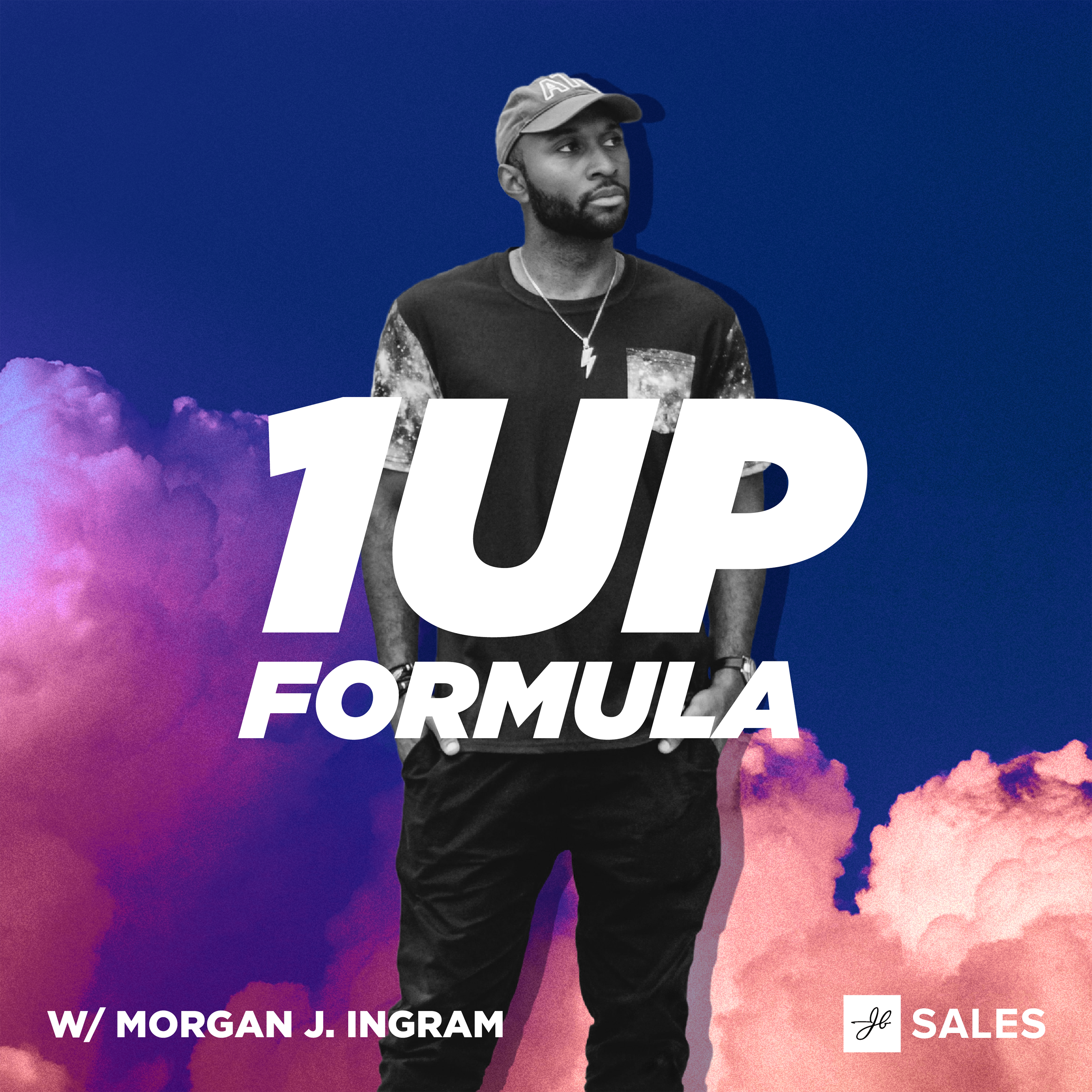 Episode 18  |  22:30 min
18: Solo Episode - Morgan's 1UP Formula to Building Your Core Friend Group for Lifetime Success
Episode 18  |  22:30 min  |  05.12.2021
18: Solo Episode - Morgan's 1UP Formula to Building Your Core Friend Group for Lifetime Success
This is a podcast episode titled, 18: Solo Episode - Morgan's 1UP Formula to Building Your Core Friend Group for Lifetime Success. The summary for this episode is: <p>Morgan talks about defining your inner circle, or core group, and how to nourish these relationships. These are the people who are going to be honest with you but also push you to be great. If you are around the right energy, you will achieve awesome things, but the reverse is also true: if you are around the wrong energy, you will get into the wrong things. Morgan also gives ideas on how to make get togethers with your crew more memorable. Tune in and 1UP!</p><p><br></p><p><span style="background-color: transparent;">SPONSORS</span></p><p><strong>Lessonly</strong></p><p><span style="background-color: transparent;">Lessonly is a powerful yet simple readiness and training software for high growth sales teams. It's never been more crucial to enable busy and remote teams to get on the same page, stay ahead of change, and deliver amazing experiences to customers and prospects. In short, Lessonly helps teams "do better work." Check them out at&nbsp;</span><a href="http://lessonly.com/" rel="noopener noreferrer" target="_blank" style="color: rgba(var(--sk_highlight,18,100,163),1);">lessonly.com</a>.</p><p><br></p><p><strong>JB Sales OnDemand Membership</strong></p><p><span style="background-color: transparent;">JB Sales OnDemand Membership is the go-to online platform for proven sales training used by leading companies like Slack, Google, MindBody, LinkedIn and more. The membership includes courses, webinars, live office hours, special workshops, resources, and new content added each month. Members of JB Sales OnDemand are crushing quotas, closing more deals and getting more jobs. If you are in sales or need to up your sales game for your job or side hustle, check out the JB Sales OnDemand Membership over at&nbsp;</span><a href="http://ondemand.jbarrows.com/" rel="noopener noreferrer" target="_blank" style="color: rgba(var(--sk_highlight,18,100,163),1);">ondemand.jbarrows.com</a>.</p>
Morgan talks about defining your inner circle, or core group, and how to nourish these relationships. These are the people who are going to be honest with you but also push you to be great. If you are around the right energy, you will achieve awesome things, but the reverse is also true: if you are around the wrong energy, you will get into the wrong things. Morgan also gives ideas on how to make get togethers with your crew more memorable. Tune in and 1UP!
SPONSORS
Lessonly
Lessonly is a powerful yet simple readiness and training software for high growth sales teams. It's never been more crucial to enable busy and remote teams to get on the same page, stay ahead of change, and deliver amazing experiences to customers and prospects. In short, Lessonly helps teams "do better work." Check them out at lessonly.com.
JB Sales OnDemand Membership
JB Sales OnDemand Membership is the go-to online platform for proven sales training used by leading companies like Slack, Google, MindBody, LinkedIn and more. The membership includes courses, webinars, live office hours, special workshops, resources, and new content added each month. Members of JB Sales OnDemand are crushing quotas, closing more deals and getting more jobs. If you are in sales or need to up your sales game for your job or side hustle, check out the JB Sales OnDemand Membership over at ondemand.jbarrows.com.