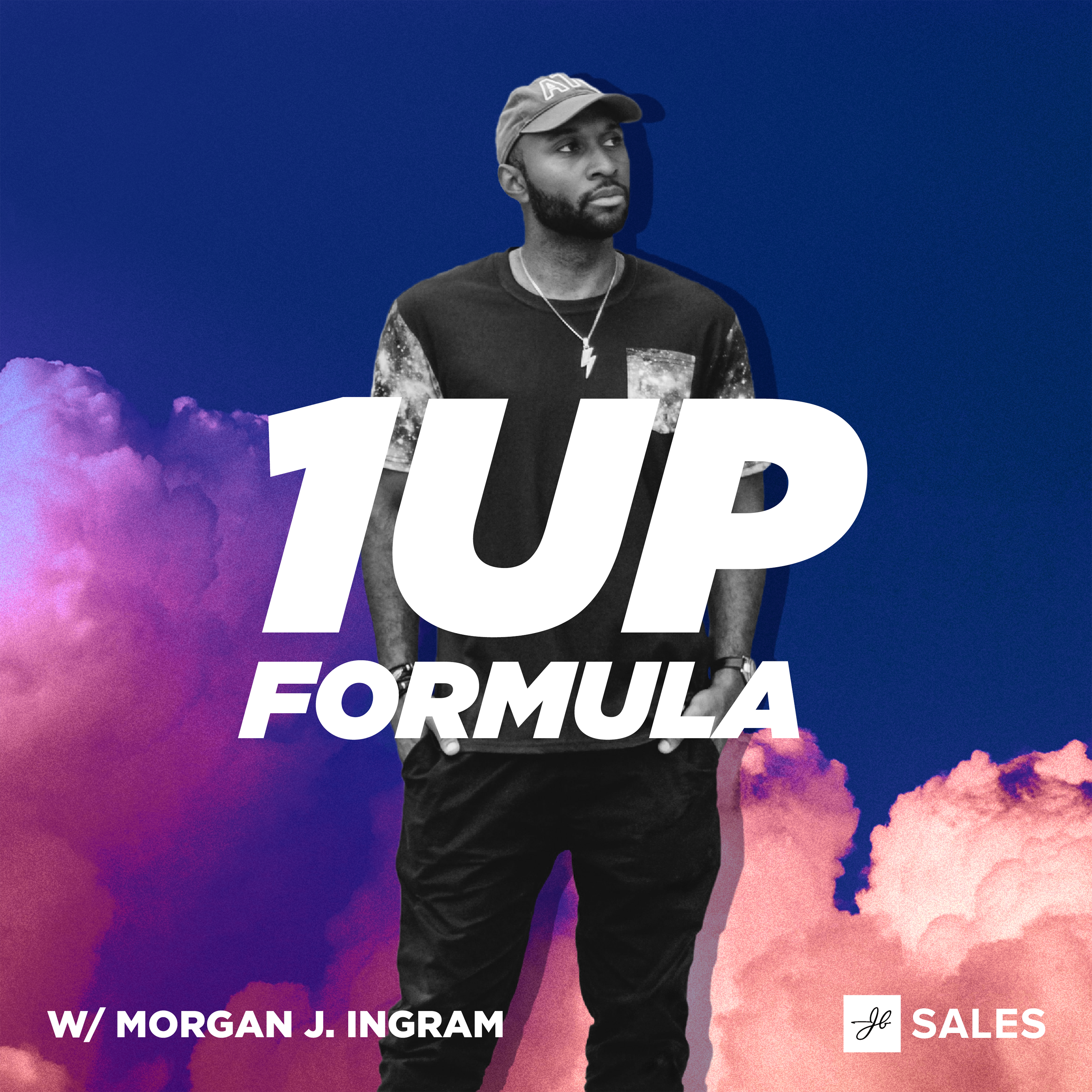 Episode 16  |  18:11 min
16: Solo Episode - Morgan's Current 1UP Formula to Being Active in Nature to Soothe the Soul
Episode 16  |  18:11 min  |  04.28.2021
16: Solo Episode - Morgan's Current 1UP Formula to Being Active in Nature to Soothe the Soul
This is a podcast episode titled, 16: Solo Episode - Morgan's Current 1UP Formula to Being Active in Nature to Soothe the Soul. The summary for this episode is: <p><span style="background-color: transparent;">What are some ways you enjoy time outdoors? This week, Morgan shares about getting out in nature and being purposeful with your time outside. He gives actionable ways of changing it up when enjoying nature: short bursts, what type of music to play, what to do before and after. Tune in and 1UP!</span></p><p><br></p><p><span style="background-color: transparent;">Key takeaways: </span></p><ul><li><span style="background-color: transparent;">Morgan reiterates the 3 things he talks about with Nicolette in episode 15: finding a mentor, therapy as coaching, and being active in nature. This episode (16) is about getting out in nature.&nbsp;</span></li><li><span style="background-color: transparent;">Like many others during the pandemic, Morgan was feeling stuck inside his apartment on calls working all day during quarantine. Even just getting outside for a nature walk, Morgan likes to disconnect from work but reconnect with everyone else in his life via voice notes, texts and FaceTime.&nbsp;</span></li><li><span style="background-color: transparent;">His concentration has improved after each time he spends time in nature. He listens to "lo-fi" music and not high frequency, or he listens to a podcast. Listening to these types of sounds helps him stays calm on walks and that energy translates when going back inside to work.</span></li><li><span style="background-color: transparent;">Walks double as exercise! We spend so much of our life working &amp; not taking care of our health. Being physically active keeps the mind fresh as well. 30-45 minute walks are what Morgan recommends.&nbsp;</span></li><li><span style="background-color: transparent;">Three things Morgan learned from purposely being out in nature: he feels much happier, his concentration has improved, walking doubles as exercise.</span></li></ul><p><br></p><p><span style="background-color: transparent;">&nbsp;</span></p><p><span style="background-color: transparent;">SPONSORS</span></p><p><strong>Lessonly</strong></p><p><span style="background-color: transparent;">Lessonly is a powerful yet simple readiness and training software for high growth sales teams. It's never been more crucial to enable busy and remote teams to get on the same page, stay ahead of change, and deliver amazing experiences to customers and prospects. In short, Lessonly helps teams "do better work." Check them out at&nbsp;</span><a href="http://lessonly.com/" rel="noopener noreferrer" target="_blank" style="color: rgba(var(--sk_highlight,18,100,163),1);">lessonly.com</a>.</p><p><br></p><p><strong>JB Sales OnDemand Membership</strong></p><p><span style="background-color: transparent;">JB Sales OnDemand Membership is the go-to online platform for proven sales training used by leading companies like Slack, Google, MindBody, LinkedIn and more. The membership includes courses, webinars, live office hours, special workshops, resources, and new content added each month. Members of JB Sales OnDemand are crushing quotas, closing more deals and getting more jobs. If you are in sales or need to up your sales game for your job or side hustle, check out the JB Sales OnDemand Membership over at&nbsp;</span><a href="http://ondemand.jbarrows.com/" rel="noopener noreferrer" target="_blank" style="color: rgba(var(--sk_highlight,18,100,163),1);">ondemand.jbarrows.com</a>.</p>
What are some ways you enjoy time outdoors? This week, Morgan shares about getting out in nature and being purposeful with your time outside. He gives actionable ways of changing it up when enjoying nature: short bursts, what type of music to play, what to do before and after. Tune in and 1UP!
Key takeaways:
Morgan reiterates the 3 things he talks about with Nicolette in episode 15: finding a mentor, therapy as coaching, and being active in nature. This episode (16) is about getting out in nature. 

Like many others during the pandemic, Morgan was feeling stuck inside his apartment on calls working all day during quarantine. Even just getting outside for a nature walk, Morgan likes to disconnect from work but reconnect with everyone else in his life via voice notes, texts and FaceTime. 

His concentration has improved after each time he spends time in nature. He listens to "lo-fi" music and not high frequency, or he listens to a podcast. Listening to these types of sounds helps him stays calm on walks and that energy translates when going back inside to work.

Walks double as exercise! We spend so much of our life working & not taking care of our health. Being physically active keeps the mind fresh as well. 30-45 minute walks are what Morgan recommends. 

Three things Morgan learned from purposely being out in nature: he feels much happier, his concentration has improved, walking doubles as exercise.
SPONSORS
Lessonly
Lessonly is a powerful yet simple readiness and training software for high growth sales teams. It's never been more crucial to enable busy and remote teams to get on the same page, stay ahead of change, and deliver amazing experiences to customers and prospects. In short, Lessonly helps teams "do better work." Check them out at lessonly.com.
JB Sales OnDemand Membership
JB Sales OnDemand Membership is the go-to online platform for proven sales training used by leading companies like Slack, Google, MindBody, LinkedIn and more. The membership includes courses, webinars, live office hours, special workshops, resources, and new content added each month. Members of JB Sales OnDemand are crushing quotas, closing more deals and getting more jobs. If you are in sales or need to up your sales game for your job or side hustle, check out the JB Sales OnDemand Membership over at ondemand.jbarrows.com.