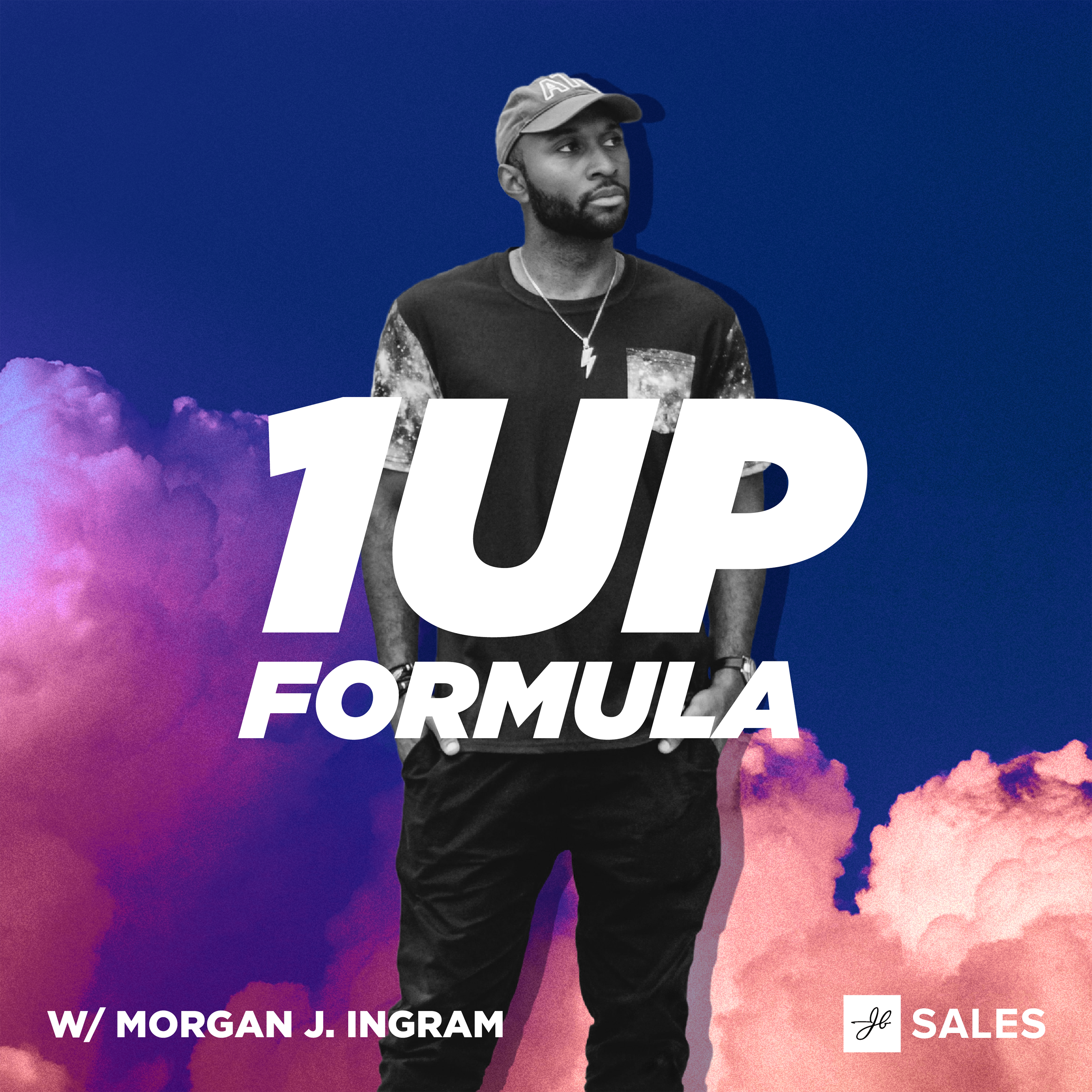 Episode 19  |  01:27:51 hours
19 : The Untold Backstory of Corporate Bro
Episode 19  |  01:27:51 hours  |  05.19.2021
19 : The Untold Backstory of Corporate Bro
This is a podcast episode titled, 19 : The Untold Backstory of Corporate Bro. The summary for this episode is: <p>Ross Pomerantz, aka Corporate Bro, once said "Comedy is tragedy &amp; sales people need to get bulldozed" - actually it's a quote from this weeks' episode. Ross performs at the intersection of sales and comedy (because yes, he really does have a job) but admits he doesn't know how to "turn off". Getting more profound than expected in this episode, Morgan uncovered the many layers of Ross: from his professional baseball career, how working on Corporate Bro really makes him feel, getting accepted into The Second City Chicago, and then choosing to pursue a Stanford MBA. You'll want to send this episode to your crew. Tune in and 1UP! </p><p><br></p><p><span style="background-color: transparent;">SPONSORS</span></p><p><strong>Lessonly</strong></p><p>Lessonly is a powerful yet simple readiness and training software for high growth sales teams. It's never been more crucial to enable busy and remote teams to get on the same page, stay ahead of change, and deliver amazing experiences to customers and prospects. In short, Lessonly helps teams "do better work." Check them out at&nbsp;<a href="http://lessonly.com/" rel="noopener noreferrer" target="_blank" style="color: rgba(var(--sk_highlight,18,100,163),1);">lessonly.com</a>.</p><p><br></p><p><strong>JB Sales OnDemand Membership</strong></p><p>JB Sales OnDemand Membership is the go-to online platform for proven sales training used by leading companies like Slack, Google, MindBody, LinkedIn and more. The membership includes courses, webinars, live office hours, special workshops, resources, and new content added each month. Members of JB Sales OnDemand are crushing quotas, closing more deals and getting more jobs. If you are in sales or need to up your sales game for your job or side hustle, check out the JB Sales OnDemand Membership over at&nbsp;<a href="http://ondemand.jbarrows.com/" rel="noopener noreferrer" target="_blank" style="color: rgba(var(--sk_highlight,18,100,163),1);">ondemand.jbarrows.com</a>.</p>
Show Notes
Guests
Subscribe
Ross Pomerantz, aka Corporate Bro, once said "Comedy is tragedy & sales people need to get bulldozed" - actually it's a quote from this weeks' episode. Ross performs at the intersection of sales and comedy (because yes, he really does have a job) but admits he doesn't know how to "turn off". Getting more profound than expected in this episode, Morgan uncovered the many layers of Ross: from his professional baseball career, how working on Corporate Bro really makes him feel, getting accepted into The Second City Chicago, and then choosing to pursue a Stanford MBA. You'll want to send this episode to your crew. Tune in and 1UP!
Key Takeaways
This episode starts with an overview of Ross' day, him clarifying that he in fact does currently have a job, and how he also advises for small-stage startups in addition to his day job.

Ross shares how he chose between getting a Stanford MBA and attending Second City in Chicago. "I was sick of not being taken seriously, especially since I'm doing comedy." - he felt like he needed to add more credibility to who he is.

Morgan then asks the big question: "What inspired Corporate Bro?" Ross goes into detail about his first career role seeing how everyone really didn't know what they were doing, himself included.

Morgan asks Ross if people always expect him to be Corporate Bro. Ross explains how he turns off (or doesn't). Ross then goes on to explain his process for cranking out content. 

There is an intersection between comedy and sales. Ross says, "Comedy is tragedy & sales people need to get bulldozed."

Morgan and Ross agree that being unhealthy doesn't exactly translate well when giving sales advice. Physical activity, and performing well physically, are better for one's mentality.

Ross shares that pushing through the pain is that extra 1% for him: This is what makes him work harder.

Video games enhance Ross' creative process by sharpening his hand-eye coordination and forcing him to make decisions quicker. He grew up as a gamer, which helped him in roles throughout his career, including a company that did cognitive training for athletes, and Corporate Bro. 

Ross relates his time playing competitive baseball to creating and keeping momentum for Corporate Bro. 

Morgan and Ross go into Ross' top 5 video games of all time! 

They start talking about how we live in a "cancel culture" society today. Ross laughs that it's hard to exist as a comic in this type of culture. Ross goes into detail about crossing the lines when it comes to Corporate Bro. 

Ross shares the best piece of advice he's received recently: "Nobody gives a shit about you. It's all ego. So go do what you want to do."

Ross then drops his last piece of his advice: "Be what you need to be at whatever time is appropriate." He encourages people to take this advice as they need it.
SPONSORS
Lessonly
Lessonly is a powerful yet simple readiness and training software for high growth sales teams. It's never been more crucial to enable busy and remote teams to get on the same page, stay ahead of change, and deliver amazing experiences to customers and prospects. In short, Lessonly helps teams "do better work." Check them out at lessonly.com.
JB Sales OnDemand Membership
JB Sales OnDemand Membership is the go-to online platform for proven sales training used by leading companies like Slack, Google, MindBody, LinkedIn and more. The membership includes courses, webinars, live office hours, special workshops, resources, and new content added each month. Members of JB Sales OnDemand are crushing quotas, closing more deals and getting more jobs. If you are in sales or need to up your sales game for your job or side hustle, check out the JB Sales OnDemand Membership over at ondemand.jbarrows.com.